Assembly
Automation
If you need to streamline operator training or eliminate the possibility of operator error, our intuitive assembly fixtures will guide you to a setup that increases production without compromising quality or safety. We provide high-end system visualization with real-time traceability and data logging, alarms and notifications, performance metrics, and comprehensive reporting.
Schedule a call with an Assembly Automation Expert
Solid Works / 3D Modeling
Multi-Axis Robotic Assembly
Bowl Feeders / Component Delivery
Screws / Clip Drivers
Linear Motion / Servos
Turntables, Positioners, and Manipulators
Sonic Welding / Induction Heating
Mig Welding
Spot / Resistance Welding
Laser Welding
Glue Application
Cutting / Forming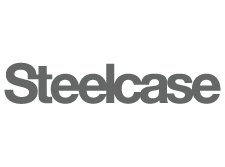 Extensive Experience
We have extensive experience in a wide variety of industries, from automotive to electronics to furniture.
Maximize Efficiency
By reducing part handling we are able to maximize efficiency and meet your goals in a timely, cost effective manner.
Anticipate Needs
By staying up to date with leading-edge industry trends we're able to apply new disruptive technologies that leverage system performance metrics to identify and solve client problems and production jams.
Long Term Support
We provide high quality ongoing service and support for new and existing systems – whether or not we provided the original equipment.
Schedule a Call with an Assembly Expert