Soluciones de Ingeniería Personalizadas para una Completa Automatización de sus Procesos.
Soluciones Personalizadas. Resultados Eficaces.
Resuelva sus retos más complejos en integración de sistemas a traves de tecnologías de vanguardia y técnicas probadas en la industria.
¿Qué hacemos?
Acerca de nosotros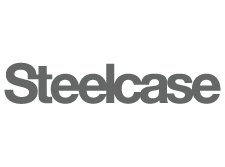 Ágil, con capacidad de respuesta y altamente eficaz
Aumente la producción, mejore la calidad sin comprometer la seguridad, ofrecemos soluciones de automatización personalizadas para cumplir y superar sus objetivos específicos. Nuestros clientes confían en Hyperion para desarrollar sistemas de automatización confiables y de alto valor sin recortar gastos. Nos hemos ganado nuestra reputación como líderes de la industria, proporcionando una calidad de trabajo excepcional, servicio puntual y alto profesionalismo.

Manejo de materiales

Robótica

Vehículos de conducción autónoma

Visión

Automatización de ensambles

Inspección y pruebas

Soldadura, corte y encolado

Servicio y asistencia
When a wheel manufacturer faced a complex problem in palletizing and packaging their products for shipping, they called the experts at Hyperion to solve a multifaceted automation challenge. Challenge Having previously worked with Hyperion on another solution, this...
read more
Programe una llamada con un experto en automatización