Soluciones de Ingeniería Personalizadas para una Completa Automatización de sus Procesos.
Soluciones Personalizadas. Resultados Eficaces.
Resuelva sus retos más complejos en integración de sistemas a traves de tecnologías de vanguardia y técnicas probadas en la industria.
¿Qué hacemos?
Acerca de nosotros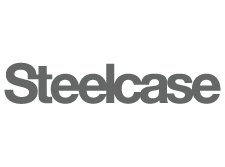 Ágil, con capacidad de respuesta y altamente eficaz
Aumente la producción, mejore la calidad sin comprometer la seguridad, ofrecemos soluciones de automatización personalizadas para cumplir y superar sus objetivos específicos. Nuestros clientes confían en Hyperion para desarrollar sistemas de automatización confiables y de alto valor sin recortar gastos. Nos hemos ganado nuestra reputación como líderes de la industria, proporcionando una calidad de trabajo excepcional, servicio puntual y alto profesionalismo.

Manejo de materiales

Robótica

Vehículos de conducción autónoma

Visión

Automatización de ensambles

Inspección y pruebas

Soldadura, corte y encolado

Servicio y asistencia
A New Generation of Manufacturers Serving on the advisory board for Careerline Tech Center's mechatronics program since September, President Jeremy Wright and Vice President Troy Morhland looked forward to welcoming eighty seventh-grade students to the office as a...
read more
Programe una llamada con un experto en automatización