Soluciones de Ingeniería Personalizadas para una Completa Automatización de sus Procesos.
Soluciones Personalizadas. Resultados Eficaces.
Resuelva sus retos más complejos en integración de sistemas a traves de tecnologías de vanguardia y técnicas probadas en la industria.
Capacidades
Carreras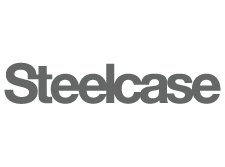 Ágil, con capacidad de respuesta y altamente eficaz
Aumente la producción, mejore la calidad sin comprometer la seguridad, ofrecemos soluciones de automatización personalizadas para cumplir y superar sus objetivos específicos. Nuestros clientes confían en Hyperion para desarrollar sistemas de automatización confiables y de alto valor sin recortar gastos. Nos hemos ganado nuestra reputación como líderes de la industria, proporcionando una calidad de trabajo excepcional, servicio puntual y alto profesionalismo.
Try to imagine this: a pallet of frozen carrots enters a 330,000 square-foot icy-cold, temperature-controlled building. The bags of carrots are decanted from the pallet into tote bins, which when filled, begin their journey down thousands of feet of conveyor. Along...
read more
Programe una llamada con un experto en automatización