About Hyperion
Hyperion Automation has been serving clients with quality, custom automation solutions for over 25 years. Founded in 1996 as In-Tech before merging with Inline Electric & Controls in 2012, Hyperion Automation was born from an automation split-off in 2019.
Distinctives
What's different about Hyperion Automation?
Work alongside experts who know how to listen and apply deep industry knowledge to solve your complex problems.
We're responsive and nimble, allowing us to quote and deliver months faster than our competitors.
With precise attention to detail, we've earned a reputation for matchless build quality and strong sense of ownership that yields smooth launches and robust systems.
Clients know us for our professionalism, so you can be confident in a partnership built on integrity and trust.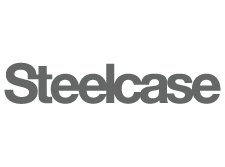 Relationships Matter
We only hire, invest and partner with excellent people—a practice that has earned our reputation as an industry leader by providing exceptional work quality, timely service and professionalism.
Winning Takes Process
We follow a disciplined process that allows us to solve complex system integration challenges with precise attention to detail, while also staying responsive to our client's evolving needs.
Excellence Meets Every Objective
We leverage deep industry knowledge and experience to guide our clients to systems that increase production without compromise to quality or safety.
Trust Doesn't Cut Corners
Our clients and vendors trust us to develop reliable, high-value automation systems without cutting corners.
Connected to Our Community
We love being members of the Michigan manufacturing community. And we're lucky to be headquartered in a town that shares our values. Whether it be with clients, vendors, or coworkers, we only partner with the best people possible.
Community Engagement Partners
Hamilton CyberHawks FIRST Robotics Club
We're excited to provide future engineers, computer programmers and machine builders resources to learn, compete and grow.
Kalamazoo Klash
We're proud sponsors of the Kalamazoo Klash Girls' Softball team! We're excited to see where these talented ladies are heading and support school athletics programs in the area.
Tulip City Comic-Con
We're excited to be a part of the 2023 Tulip City Comic-Con and help bring our community together with cosplay, panels, vendors and just plain fun!
League of Enchantment
We help this whimsical nonprofit send super heros and cartoon caracters to to visit kids in the hospital.
Careerline Tech Center
Careerline Tech Center prepares students for the future by promoting life-long learning and we're proud to play a part.
Over the last six years, the Tulip City Comics and Toy Fair has brought games, art, comics, cosplay and joy to the Holland community. Hyperion Automation had the pleasure of being the premier sponsor of this year's event, held on April 23rd. Our sponsorship helped to...
read more
Certifications
Work with a Company You Can Trust
We've earned a reputation for matchless electrical work and solid programming that yield smooth launches and robust systems, and we've got the certifications to prove it.
Certified Denso System Integrators
Certified FANUC System Integrators
Trusted MiR Integration Partner
Qualified UL-508A Manufacturer Technical Representative
KUKA Official System Partner
Watch the Video
Learn More about Hyperion Automation
We offer a comprehensive suite of capabilities aimed at solving any and all of our clients' automation needs and are uniquely positioned as a go-to partner because of our years of experience, leading-edge technologies, and industry-proven techniques.