About Hyperion Automation
For over 25 years, we've believed in automating anything. Founded in 1996 as In-Tech before merging with Inline Electric & Controls in 2012, Hyperion Automation was born from an automation split-off in 2019.
Throughout that time, we've earned a reputation for matchless electrical work and solid programming. Smooth launches and robust systems are what we're known for. Our team rises to every challenge, and we can't wait to find your just-right solution.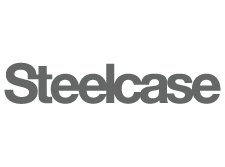 Relationships Matter
We only hire, invest and partner with excellent people—a practice that has earned our reputation as an industry leader by providing exceptional work quality, timely service and professionalism.
Winning Takes Process
We follow a disciplined process that allows us to solve complex system integration challenges with precise attention to detail, while also staying responsive to our client's evolving needs.
Excellence Meets Every Objective
We leverage deep industry knowledge and experience to guide our clients to systems that increase production without compromise to quality or safety.
Trust Doesn't Cut Corners
Our clients and vendors trust us to develop reliable, high-value automation systems without cutting corners.
Connected to Our Community
We love being members of the Michigan manufacturing community. And we're lucky to be headquartered in a town that shares our values. Whether it be with clients, vendors, or coworkers, we only partner with the best people possible:
Hamilton Cyber-Hawks FIRST Robotics Club
Kalamazoo Klash
Tulip City Comic-Con
League of Enchantment
Certifications
Work with a Company You Can Trust
We've earned a reputation for matchless electrical work and solid programming that yield smooth launches and robust systems, and we've got the certifications to prove it.
Certified Denso System Integrators
Certified FANUC System Integrators
Trusted MiR Integration Partner
Qualified UL-508A Manufacturer Technical Representative