Material
Handling
With large-scale integration experience in an array of industries, we design intuitive high-end material handling systems that offer real-time traceability and data logging, alarms and notifications, performance metrics, and comprehensive reporting. We've earned the trust of countless clients by streamlining production and reducing ongoing costs.
What We Offer
Our modular approach to programming is scalable without sacrificing innovation and flexibility. We are fluent with all major PLC and operator interface/SCADA programming platforms.
Pallet Stackers / Destackers
Case Insertion / Packaging
Conveyance / High-Speed Sorters & Merges
Multi-Axis Robotic Palletizing
Pick & Places / Gantries / Transfer Cars
WCS/WMS/WES Software Integration
UL-508A Listed Panel Builds / Turnkey System-Wide Electrical Installations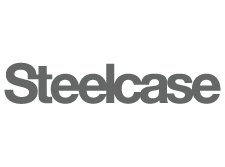 Schedule a Call with a Material Handling Expert
Gain Understanding
We get to know you and your material handling pain points. By taking the time to speak with maintenance, operators, and admin team members we gain a full understanding of your needs and potential production bottlenecks.
Long Term Support
We provide high quality ongoing service and support for new and existing systems – whether or not we provided the original equipment.